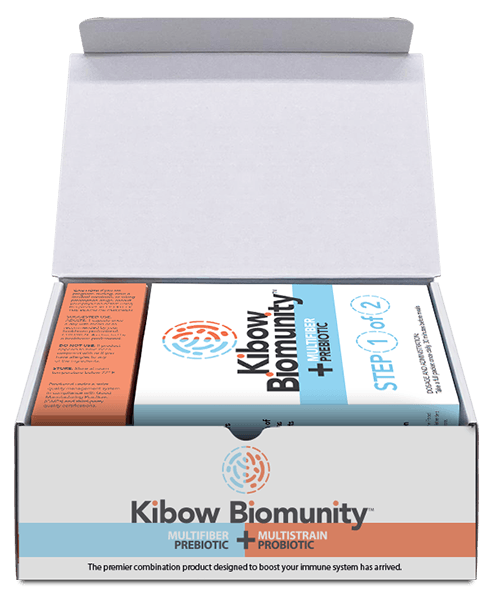 The Kibow® Immune System Support (KISS) Discount:  25% Off When it Really Counts!
Kibow® Biotech thanks you for your service on the front lines of public health and safety! How to apply? See below.
Stay safe out there!
Biomunity™ Built to help frontline professionals at increased risk for infections.
Biomunity™ is a premium quality, professional-grade nutritional supplement specifically designed to support the immune system at its headquarters. Biomunity's unique combination of prebiotics, probiotics, vitamins, and nutrients were selected based on scientifically validated ability to support immune systems challenged by both stress and community acquired pathogens.
Biomunity™  provides nutrients and functional fibers
When taken daily Biomunity™ ensures a consistent supply of nutrients and functional fibers essential to maintain a healthy immune response. This is especially important when you're under stress and unable to eat a nutrient-rich diet—two factors that research shows can combine to debilitate the immune system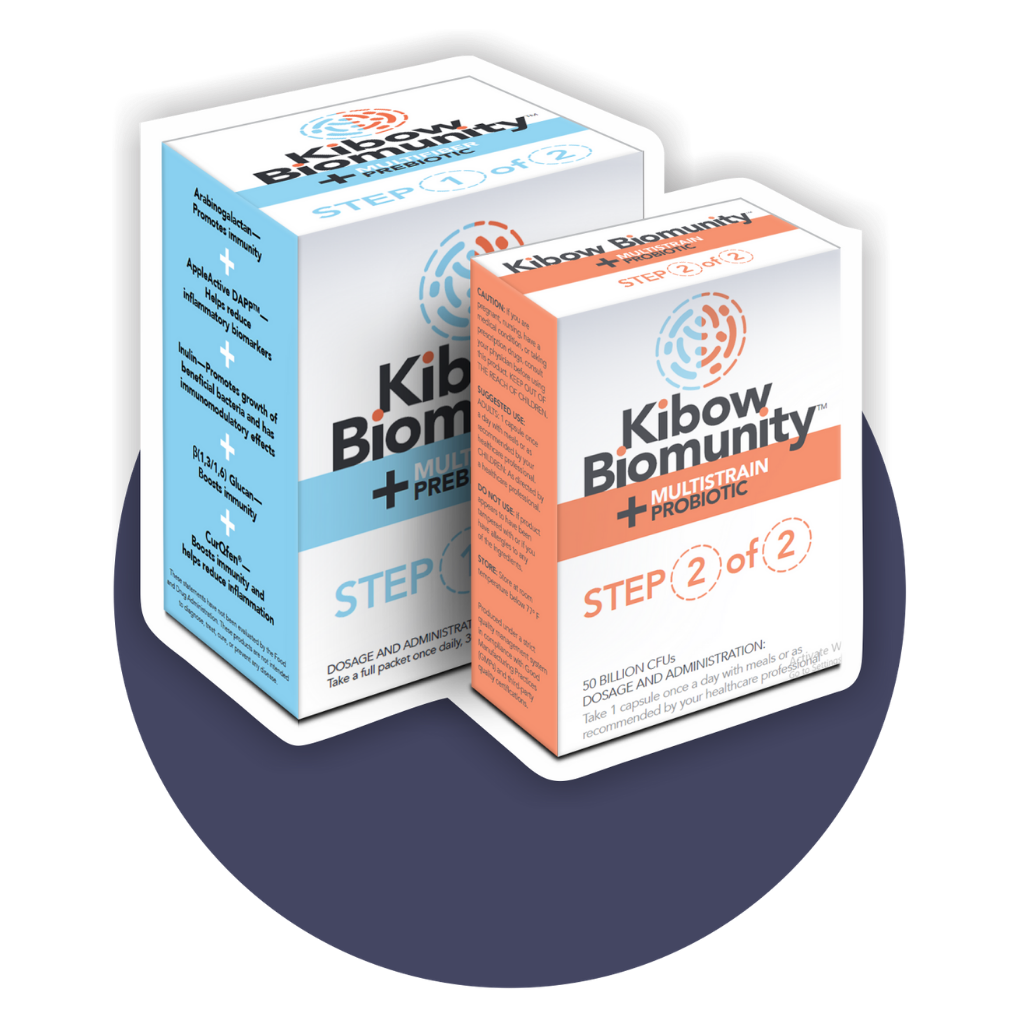 Smarter Support for Your
Immune System
Comprehensive immune support in a blend of:
The all-natural dietary supplement that's specifically designed to help modulate and fortify the immune system against stressors and environmental pathogens.
The KISS Discount: 25% Off When it Really Counts!
The Kibow® Immune System Support (KISS) program has been created to ensure that, for about the cost of a large cup of coffee, our nation's frontline Healthcare, EMS, Fire Rescue, and Law Enforcement professionals can easily afford Biomunity™ immune support every day.
To qualify for the 25% KISS program discount simply enter your professional certification, your employer's name, and its location, in the form prior to checkout.
While we want everyone to benefit from Biomunity™, Kibow® Biotech reserves the right to confirm program eligibility information.
Kibow® Biotech thanks you for your service on the front lines of public health and safety!
KISS Program

Verification Acknowledgement

(Please read before entering an "x" in the box. A check-in this box is required before this discount can be applied and your purchase completed.)

Please note that checking this box does NOT result in Kibow Biotech automatically contacting your employer for verification. We reserve the right to conduct spot checks to ensure that the program discount is being used as intended by frontline professionals
KISS Program Verification
We know you're stressed, concerned about your health, insist on high quality, AND interested in saving money. Biomunity™ was designed especially for you.



PRODUCT INFORMATION
All our products are marketed and sold as dietary supplements. Hence, these products are not intended to diagnose, treat, or cure any disease.



REFERENCES LISTED
Citations and references listed on this website, or in our product brochures, are for educational purposes only.



CONSULT YOUR PHYSICIAN
It is a good idea to consult your physician prior to taking a dietary supplement product containing vitamins and nutrients.